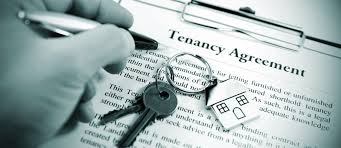 Freeman & Fuson represents both landlords and tenants who find themselves in a dispute with the other. Whether you are facing an eviction or have a tenant who has breached the terms of the lease, we can help you with those issues or any number of the other problems that may arise. Tennessee has a set of laws that covers landlords and their tenants and the duties owed by both.
The duties of either the landlord or the tenant varies from county to county in Tennessee. That is because the Uniform Residential Landlord Tenant Acts ("URLTA") applies to counties with a population of 68,000 or more. (Anderson, Blount, Bradley, Davidson, Greene, Hamilton, Knox, Madison, Maury, Montgomery, Putnam, Rutherford, Sevier, Shelby, Sullivan, Sumner, Washington, Williamson and Wilson).
LANDLORDS
Landlords have a special interest in preserving the premises they own and making sure that their tenants comply with the both the lease and the URLTA. Rental properties in Middle Tennessee are in high demand and having a tenant fail to pay rent or cause damage to the premises can result in lost revenue. Protecting your property and revenue are of the utmost importance, and Freeman & Fuson can help. From helping construct a specific lease agreement for your property, resolving disputes through negotiations, to pursuing an eviction and recovering damages and lost rent, our firm handles your case quickly and efficiently.
TENANTS
Freeman & Fuson also assists tenants who find themselves in disputes with their landlords. Whether facing eviction or a landlord who refuses to make repairs, we can help you with those issues or any number of other problems that come up. Under the URLTA, a landlord has a number of duties that they must comply with which includes disclosures that must be made, how they handle a security deposit, making repairs and specific requirements when a landlord attempts to terminate a lease. Freeman & Fuson can help negotiate a resolution to your dispute and, if needed, prepare your case for hearing.
CONTACT OUR FIRM
Whether you are a landlord or a tenant, Freeman & Fuson can help you navigate the complex laws that govern residential leases. Contact our office at 615-298-7272 today.