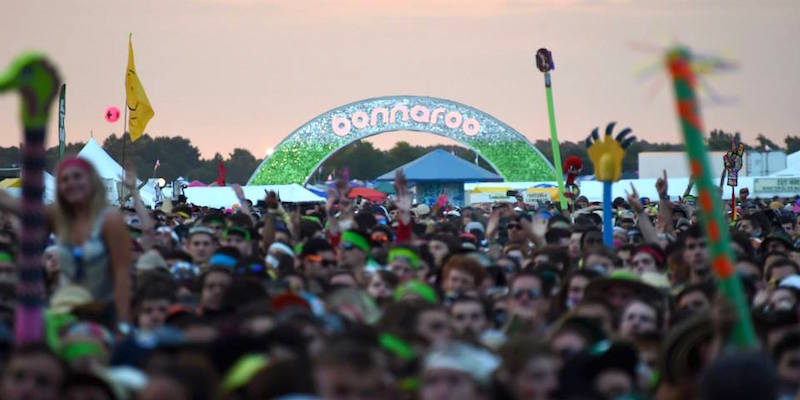 Bonnaroo Arts & Music Festival is expected to bring in over 80,000 people to Manchester, Coffee County, Tennessee, with a majority of those people coming from out of State. The Festival has led to a field day for law enforcement over the years, especially with criminal citations for simple possession. Last year, out-of-towners who found themselves leaving Tennessee with criminal charges, were allowed to pay a fine instead of coming back to appear in Court. That won't be the case for those attending the 2015 music festival as prosecution of marijuana and other drug related offenses is changing.
Tennessee Drug Laws
Tennessee has some of the toughest drug laws in the country, especially when it comes to possession of marijuana, other drugs and drug paraphernalia. At a minimum they are Class (A) Misdemeanors which could carry up to one year in jail and a $2,500 fine. If the marijuana seized is over ½ ounce, the police officer or agent will likely charge the person with Felony Possession of a Schedule VI – Marijuana which is a Class (E) Felony and could carry up to 6 years in jail and a $3,000 fine. Other drugs require a much smaller amount to be considered felony possession under Tennessee Law.
New Policy
In an article by Nashville's Tennessean newspaper, Coffee County District Attorney Craig Northcut released a statement that individuals cited or arrested would no longer be offered the opportunity to pay a fine in lieu of appearing in Court. This means that anyone who receives charges, whether a citation or full scale arrest, will be required to travel back to Tennessee and go in front of a judge in court. No longer can defendants simply pay the fine.
Much like Coffee County is doing this year, all other counties in Middle Tennessee (Davidson, Williamson, Wilson, Sumner, Dickson, Rutherford, Marshall, Lawrence, Putnam, Robertson, Maury, Hickman and Maury Counties) require a Defendant to make an appearance in court. This includes even if you only received a citation instead of being arrested. To make matters worse, Middle Tennessee Courts have been known to require a defendant to make more than one trip to court if they are not properly prepared to have their case concluded.
Vehicle Seizures
Police officers are seizing automobiles in an effort to further profit from the drug related arrests and the Bonnaroo crowds. They can seize your vehicle in Tennessee without ever charging you with a criminal offense. If your vehicle is seized, the police officer or agent shall provide you with a copy of the Notice of Property Seizure and Forfeiture of Conveyances. You have the absolute right to file a petition with the Tennessee Department of Safety to recover the vehicle. However, you only have 30 days from being notified that a forfeiture warrant has been issued to file the petition. Failure to do this correctly shall result in loss of the vehicle forever.
Hiring An Attorney
This is why hiring an attorney to help you with your Bonnaroo charges could save you a lot of time and money and stress. Freeman & Fuson has handled a large number of Bonnaroo drug cases across Middle and East Tennessee. Contact Joey Fuson at 615-298-7272 (office) or 615-717-5176 (cell) or someone at our office if you have been charged with a marijuana or drug related offense at Bonnaroo this year.