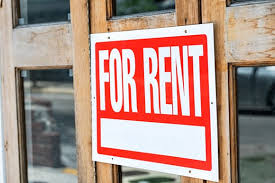 LANDLORD TENANT LEGAL ISSUES IN THE WAKE OF THE 2020 TENNESSEE TORNADOES & COVID – 19.
On March 2nd and 3rd of 2020, a series of large tornadoes touched down in Middle Tennessee, resulting in widespread damage, injuries, and fatalities. Lives were lost, electric lines were toppled, and countless homes were damaged or destroyed.
In the weeks that followed the tornadoes, a new emergency, the COVID-19 pandemic, has been forced to the forefront of everyone's minds. As a result of "Stay at Home" orders all across the state and country, many people's job security, and their ability to pay rent, is at risk.
Both of these emergencies present complicated landlord tenant-law issues that are sure to be increasing in the coming weeks and months. In most landlord-tenant cases, the language of the lease decides the outcome. However, the Uniform Residential Landlord Tenant Act (URLTA) serves as a helpful guideline that addresses most issues in counties covered by the Act.
LANDLORD TENANT ISSUES IN WAKE OF TORNADOES
Essential Services
One of the issues certain to arise in the landlord-tenant arena in the coming weeks and months is whether a landlord willfully, deliberately, or negligently failed to provide essential services following the tornadoes. Essential services are defined as utility services, including gas, heat, electricity, and any other obligations imposed upon the landlord which materially affect the health and safety of the tenant.
Under URLTA, landlords cannot "constructively evict" tenants by failing to provide essential services. This is known as an "unlawful diminution of service." If a landlord is found to have willfully failed to provide essential services, the tenant may terminate the rental agreement and recover any damages sustained, in addition to their attorney's fees.
Even if a landlord's actions fall short of being willful, a tenant may still have a claim for the negligent failure to provide essential services. URLTA states that if a landlord deliberately or negligently fails to supply essential services, the tenant, after giving proper notice, has three options: (1) procure whatever essential service they are lacking and deduct their expenses from their rent; (2) recover damages based upon the diminution in the fair market value of the home; (3) move into reasonable substitute housing, in which case the tenant is excused from paying rent for the period of the landlord's noncompliance. If a tenant chooses option 3, they are also entitled to recover the value of their substitute housing, in addition to their attorney's fees.
If you are a landlord and a tenant is alleging you have failed to provide essential services after the tornado, you may be protected since the tornado was certainly not a willful act. However, you should seek to make necessary repairs when possible or you may be at risk of being deemed negligent. Conversely, if you are a tenant and your landlord is not seeking to make necessary repairs to restore essential services, you may have a claim that those actions amount to a negligent, or potentially even willful, diminution of services.
Casualty Damage
Another issue that many landlords and tenants are experiencing is that buildings are wrecked beyond quick repair. According to URLTA, if a tenant's home is damaged or destroyed by fire or casualty to an extent that the use of home is substantially impaired, a tenant may immediately vacate the premises but must notify the landlord in writing within fourteen (14) days of their intent to terminate the rental agreement. Under this scenario, the tenant's rental agreement is terminated as of the date of vacating.
Conversely, if the home is damaged or destroyed by fire or casualty to an extent that restoring the home to its undamaged condition requires the tenant to vacate the premises, the landlord is authorized to terminate the rental agreement within fourteen (14) of providing proper notice. With the tornadoes qualifying as "casualty," this means that both the landlord and the tenant were entitled to terminate the lease without penalty if they provided notice within fourteen (14) days. However, that only applies if the premises has been rendered uninhabitable which isn't explicitly defined.
OTHER LANDLORD TENANT ISSUES IN WAKE OF COVID-19
As for COVID -19, as of March 25, 2020, all state courts are closed until May 1st, subject to a few exceptions that do not include landlord tenant matters. Even when courts resume and a tenant has their court date, the law still gives them ten (10) days to move out if a judgment is obtained against them, as it takes ten (10) days for the judgment to be final. While the law requires a minimum of ten (10) days, an advantage to hiring an experienced attorney to represent you in these proceedings is that we are frequently able to negotiate with the opposing counsel to get more time in the unfortunate event you are required to vacate the premises.
Even if your situation was directly caused or impacted by the 2020 Tornado or the COVID-19 pandemic, if you are a tenant, you should still continue to pay at least some portion of your rent during this time. Even if courts are temporarily shut down and your landlord cannot initiate eviction proceedings yet, any breach of your lease during this time will still stand once the court restrictions are lifted and you will be subject to eviction at that point. Additionally, any unpaid rent will be added to the final bill at eviction.
More than likely, the courts will have some mercy on tenants whose lives have been disrupted by the loss of employment, loss of childcare, or medical illness. The courts will also be forced to take into consideration the difficulty facing tenants who have to secure movers or transportation to move their property from the home. The Courts have the discretion to give tenants additional time to move out of their home and in light of the COVID-19 pandemic, they will likely utilize this discretion.
If either of these emergencies are causing you landlord-tenant issues, contact one of the experienced attorneys at Freeman & Fuson today. We are experienced at fighting for the rights of both individuals facing 2020 Tornado and COVID-19 related landlord/tenant issues. We will help you navigate your legal issues in these uncertain times.
Nick Schulenberg, Esq.
Attorney
Freeman & Fuson
nick@freemanfuson.com
615-298-7272